As a musician...as someone who has played music their whole life and has always dreamed of playing music for a living, there are a few "milestones" that you look forward to...you know, like being on the cover of Rolling Stone or winning your first Grammy.
Last week, I'm proud to say that we've reached one of these milestones...let's call it a mini-milestone :)
Last week, Honor Society made its first appearance in BILLBOARD MAGAZINE!!!
Without further ado, here it is: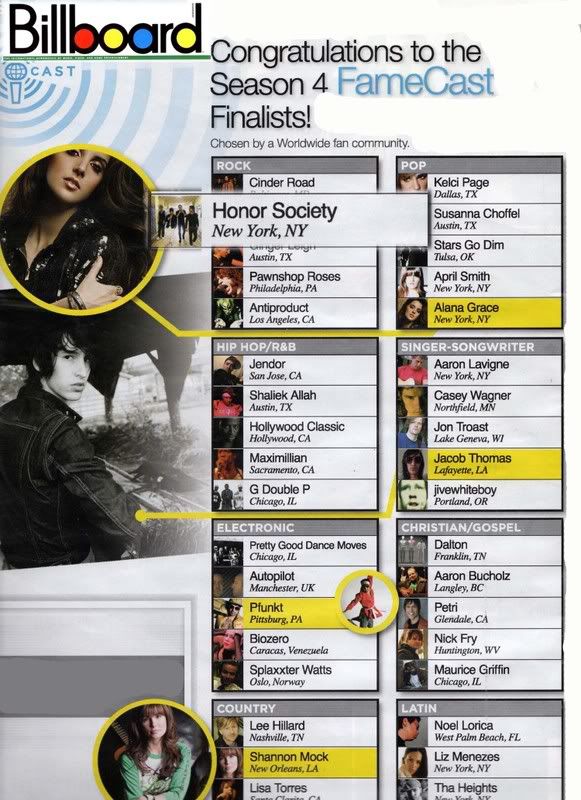 Next stop, Rolling Stone ;)
-andrew lee